Remembering Wendy
Category: National. Posted: 2 February 2019
WENDY MEAD:
A FRIEND TO MANY, WHO WALKED HER TALK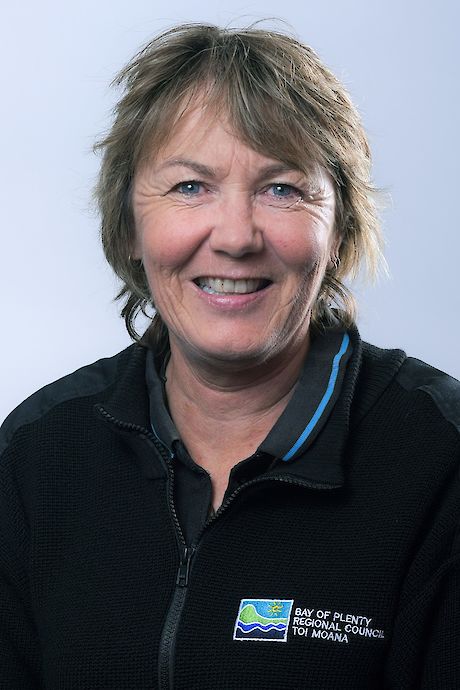 It was with deep sadness that the NZBI Executive announced the passing of NZBI Executive committee member and former Institute secretary, Wendy Mead on January 31, 2019.
Wendy had many roles within the Institute at branch and national level. She was most recently the Central North Island representative on the Executive Committee.
Wendy diligently served the Institute as national secretary from 2010 to 2014. Her enthusiasm for the role was reflected in her positive and encouraging annual Secretary's Reports in which she took special care to name and thank all people who had helped her in the role each year.
She was a member of the organising committee for the Institute's annual conference NETS2008 in Hamilton.
In 2005 Wendy won the highly prized Peter Ingram Memorial Award which honours the NZBI member who has undertaken further study or has enabled others to achieve, relevant to pest plant education, control or management.
Wendy completed her BSc part-time extramurally through Massey University. She maintained high marks throughout, while raising a family and helping to run the family farm.
Wendy has served in various biosecurity roles chiefly with the Waikato Regional Council and recently with the Bay of Plenty Regional Council.
Wendy started working at Waikato Regional Council in February 2004 when she joined the plant pest team in a technical oversight role. She remained part of the biosecurity team for eleven years during which time she was appointed Team Leader Plant Pests.
Wendy left the Waikato Regional Council in 2015 and bought a home in Waihi and a small avocado orchard. She then took up a job as a plant pest officer with Bay of Plenty Regional Council.
Institute President and close colleague Darion Embling said Wendy walked her talk.
"She was so knowledgeable, hard-working, great at her job and always interested in what the wider NZBI team were doing. She was also a friend to many and will be sadly missed.
"Wendy's passing is a huge loss to the Institute and the wider biosecurity family.
"We have lost a colleague and friend way too soon."