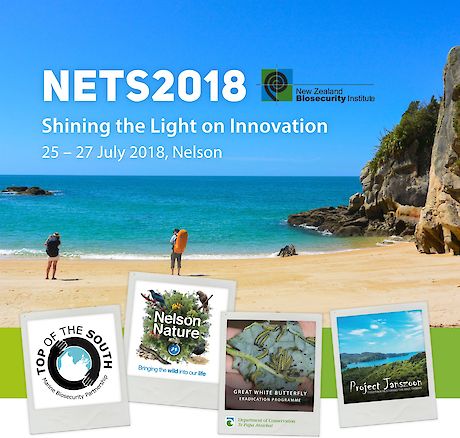 NETS2018 will be hosted by NZBI's Top of the South Branch and held at the Rutherford Hotel in Nelson from 25-27 July 2018.
Online submissions for abstracts are now open! Information and online submission form is at https://www.netsconference.co.nz/
The NETS2018 theme is 'Shining the Light on Innovation' – we want to hear about innovative approaches to biosecurity issues in New Zealand, your region, or your community:
Innovation in policy
Innovation in research
Innovation in fieldwork and control methods
Innovation in community engagement and action
Innovation in partnerships
Here's your chance to shine the light on the biosecurity work you are involved with – abstract submissions will close 31 March 2018, no extensions!
For more information, email Carolyn at Enable JavaScript to view protected content.
NETS2018 Organising Committee